Comprehending both business and technical scope of an organisation is what enables us to develop that stands out
.
We offer creative solutions which are unique, both in terms of design approach and expertise in execution.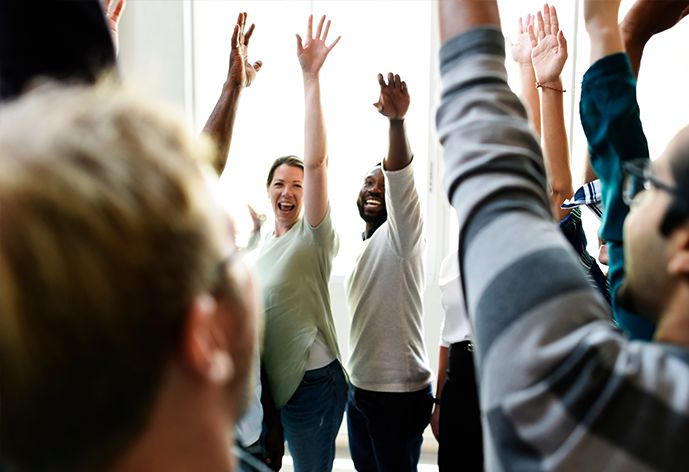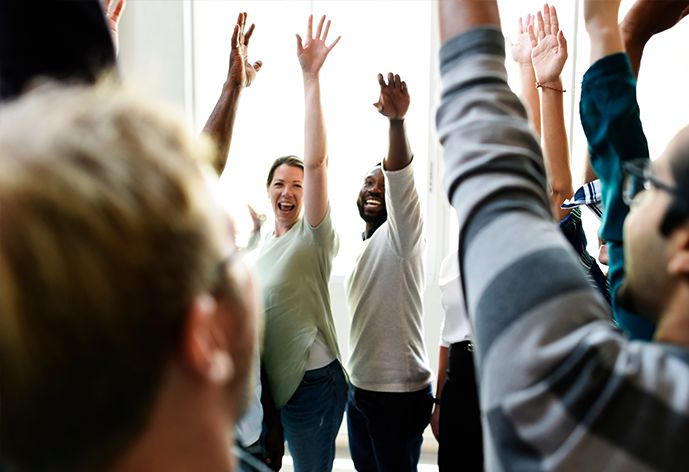 We offer services from custom application development, mobile application development, testing and maintenance to allow you to focus on what you do best – you core business activity.
An improved ROI is the natural corollary
.
The year 2000 saw the birth of an organization that has set forth to redefine the concept of service. Having started as firm providing trouble shooting solutions and static html pages, the firm has since grown to integrated IT solution provider. Our ability to create "true value" underscores our role as a trusted partner, working together with clients to create and implement best-fit solutions.
Our indigenous expertise in IT areas enables us to offer cutting edge technology, tailor-designed to suit the customer's needs. As a result, the client benefits from our quality, productivity, cost milestones, skills, credibility and long-term business relation advantages in the same go.
Our indigenous expertise in IT areas enables us to offer cutting edge technology, tailor-designed to suit the customer's needs. As a result, the client benefits from our quality, productivity, cost milestones, skills, credibility and long-term business relation advantages in the same go.
A few words from
our clients
.
Read what they have to say about their experience in working with us.
Anthony Wolfe
Executive VP E-commerce & Marketing
IceJerseys
"Questend India Pvt Ltd has delivered outstanding design and web solutions for IceJerseys throughout our 15 year partnership and continues to do so. Their team always exhibited the utmost integrity and reliability through the years, and I would highly recommend Questend India Pvt Ltd for anyone looking for a web development agency who is most capable of delivering great looking and highly functional web projects on time and on budget."
Georges Haroutiun
Founder
Applied Arts Magazine
"For more than 15 years, Questend India Pvt Ltd has been helping us through the challenges we've faced in cultivating our professional presence on the web. They have not only designed the site but also consulted us on the various ways we can connect with our readers in clear and exciting ways. As a publishing company, it's important for us to keep in tune with all of the new developments in the digital universe — and Questend India Pvt Ltd has been with us the whole way, guiding us to where we are now with a very successful, functional and aesthetically beautiful website."
Eyal Cohen
Chief Executive Officer
555 Chabanel
"We are extremely pleased and proud of our new website created by Questend India Pvt Ltd. Questend India Pvt Ltd ability to deliver a professional, beautiful and corporate website that perfectly symbolized our vision and conveyed the elegant, stylish and clean image we needed far exceeded our expectations. Their great attitude and helpful suggestions alongside their professionalism made remaking our website a positive professional experience."
Catherine Field
Marketing/Web Development
Diverse Electronics
"Like many companies, our web requirements were unique. An out-of-the-box website didn't meet our needs; we learned that the hard way from our previous website developer. Questend India Pvt Ltd listened to our challenges and came up with solutions that were both user-friendly and design-forward. Now our website stands at the forefront of our industry. We have added several new features painlessly, without having to 'recreate the wheel', and are planning several more. We are very pleased to have Questend India Pvt Ltd as our long-term web partner and guide. It's a good team."
Hooman Taravati
Consultant, CPA, and CMA
PwC
"Over the last decade we have used Questend India Pvt Ltd several times for different projects in various industries, and every time, they have by-far surpassed our expectations with their professionalism, high quality work and quick turn around completion. I have repeatedly referred Questend India Pvt Ltd to business partners who are looking for high-quality, high-value, quick turnaround Web design."
Alex Fromunda
Chief Executive Officer
Porcupine Lawn Care Inc.
"Five years ago, I was in search of a professional web designer with qualities such as: strong professional background, accessibility, easy to communicate, creates eye catching colourful, meaningful, attractive pages. It is not easy to find a "partner" when you are looking to improve your business website. I am about 500 km away from Questend India Pvt Ltd, but whenever I called, texted, emailed, I had an instant reply. Not only that, but he answered professionally any idea that I had and added on each time something that was a great attractive suggestion to which I agreed instantly. Thank you Cosmin! Our customers are calling us based on our website 90% of the time."
Donald Olds
Chief Operating Officer
Telesta Therapeutics
"I have worked with Questend India Pvt Ltd and its mastermind, Cosmin Truta, for over a decade. We wanted to have a fresh, modern face for our new website, which was launched as we changed our name and rebranded. As a public biotechnology company we needed something that was clean, smart and modern and Grafika delivered in spades, taking our ideas and concepts and making them better! Here is to the next decade!"
Adam Starr
Managing Partner
Polytek Group
"We are extremely pleased with the final product Questend India Pvt Ltd delivered to us. We have received many comments from clients and suppliers indicating how professional our brand is now portrayed in the digital sphere. The process with which they guided us through to realize this result was thorough, organized and efficient with a wonderful "teamwork" approach. We highly recommend Grafika for your web development needs."
Steven Seigel
Chief Executive Officer
Ultimate Fishing Charters
"I could not be happier with my experience with Questend India Pvt Ltd. I spoke to a few different web development companies when I was researching who to hire to build my custom website. What truly separates Questend India Pvt Ltd, in my opinion, from other companies is that you are working directly with the developers, not sales representative or third parties. By speaking directly to the development team they were able to understand my needs and expectations. They took my idea and improved upon it from their experience and expertise. The front end of my website conveys the image I wanted for my business while the backend easily allows me to manage and update all aspects of my site. I highly recommend Questend India Pvt Ltd for anybody looking for a great custom website."
Norm Gold
Founder
The Nugget Group (TNG)
"Questend India Pvt Ltd was brought in by me to build the face of IRN - the site recieves rave reviews daily and more importanly works the way it was architected to. They are fast and their work is top notch. I recommend Grafika highly."
David Abramovitch
Partner/Owner/Lawyer
Ravinsky Ryan Lemoine, LLP
"Questend India Pvt Ltd is very good at their work. They are timely and detail oriented. I've retained their services several times and will do so again in the future."
Get started today!
Our experience makes us an excellent choice.